Degrees of Vegetarianism
http://annedickson.co.uk/talking-points/the-price-women-pay/?unapproved=182 My sister came over to visit today. My sister is "mostly vegetarian." This gave me an opportunity to revamp my old recipe for Slightly Vegetarian Chili.
http://crookgolfclub.co.uk/2384-example-of-demonstrative-speech Here's the thing. You, my life choice making, adult friends, are completely capable of choosing the foods and beverages you put into your body. For my sister (and formerly myself) vegetarianism was a choice we made for health reasons. I chose not to eat meat because my body felt better.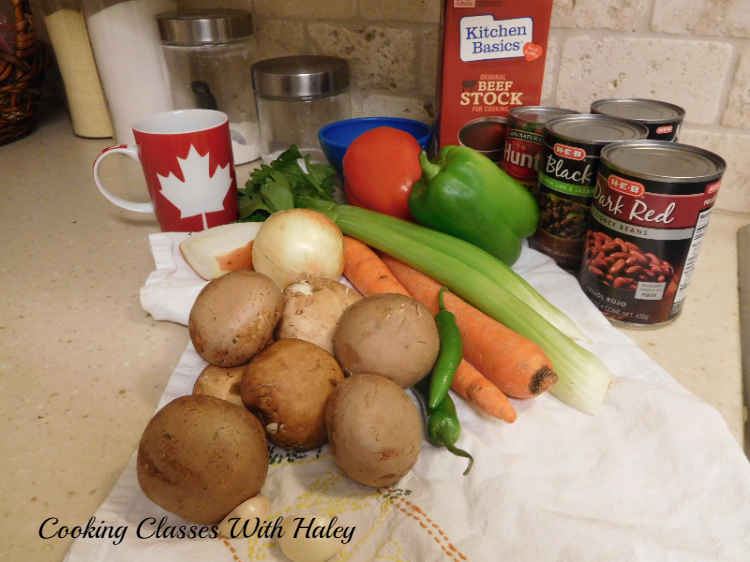 Today I do not abstain from meat consumption entirely, but I choose to place guardrails on the quality and quantity of meat I consume for the same health reasons. I recognize the health benefits of including small amounts of high quality mean in my diet, and that is my choice…for me. My point is it's personal. My suggestion for you is to do some soul searching and figure out what works for you.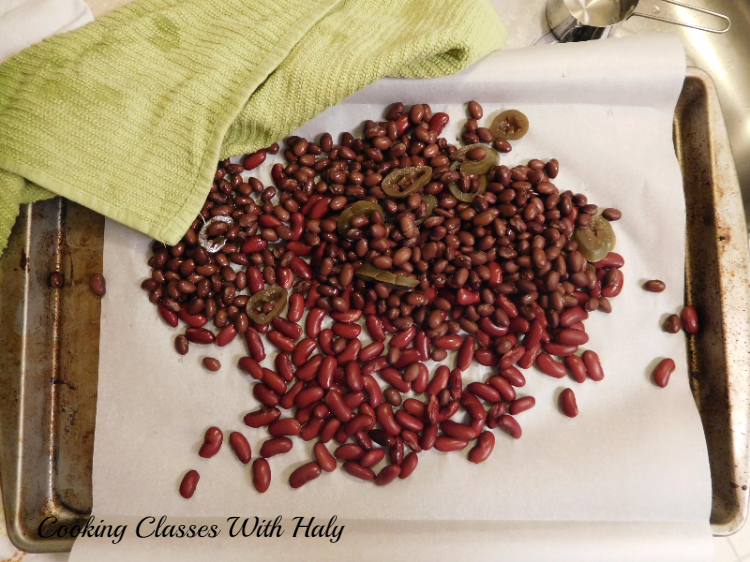 Why "Mostly Vegetarian?"
I consider this chili "mostly vegetarian" because it does not contain actual meat. The only meat products in this recipe are one teaspoon of bacon fat and two cups of beef stock.
These two ingredients were strategically chosen for this recipe because they impart important flavors to create a level of depth that can only come from the maillard reaction in browned meat (especially beef).  You can most certainly create a maillard reaction by browning vegetables, and people often refer to the "meaty" quality that Cremini (baby Portobelo) mushrooms provide. However, there is an unmistakable richness attained by the caramelization of animal protein.
Make this Chili Entirely Vegetarian
This recipe is incredibly easy to adjust to your personally preferences. In fact, I encourage you to not only adjust this recipe to your preferences but also to the preferences of those you intend to serve this to.
If you would prefer this recipe to be entirely vegetarian you can simply remove the bacon fat all together and substitute the beef stock with vegetable stock.
Adjusting Seasonings
On that note, you can very easily adjust the seasoning for this dish. I would argue that the seasoning in the recipe is perfectly balanced warmth and spice to depth and richness, but I am biased, of course. If you prefer less heat, I empower you to use your massive homo sapien brain and make the choice to lower the amount of cayenne pepper or the amount of Serrano pepper.
If you do choose to adjust this recipe to your liking, I would love to hear what you think of the original recipe and how you adjust it. Please leave your feedback and adjustments in the comments section of this post!

Mostly Vegetarian Chili
Serves: 4-6
Prep time: 15 minutes
Cook time: 1 hours
1 Tbs Safflower oil
1 tsp Bacon fat
1 1/2 Yellow onion, chopped
2 Celery ribs, chopped on a bias
3 Carrots, chopped on a bias
1 Red bell pepper, medium chop
1 Green bell pepper, medium chop
1/2 lb. Cremini mushrooms, chopped
1 Serano pepper, minced
2 Garlic cloves, minced
1 tsp Paprika
1/2 tsp Cumin
1 Tbs Chili powder
1/4 tsp Ground Cayenne pepper
1 Bay leaf
2-3 Fresh Thyme sprigs, leaves finely minced, steps reserved
2 Tbs Brown Roux
1 10oz can (1 1/4 C) Tomato puree
2 C Beef stock
1 C Brewed black coffee
1 can black beans, drained and rinsed
1 can Red (kidney) beans, drained and rinsed
approx. 2 tsp Kosher salt, divided
approx. 1 1/2 tsp Fresh cracked black pepper, divided
1 C Cheddar cheese (optional garnish)
8 oz Sour cream (optional garnish)
1/2 C Green onions, sliced on a bias (optional garnish)
Heat a large dutch oven over medium-high heat. Add oil and bacon fat and bring up to temperature until the bacon fat melts.
Add carrots and celery to the pot. Cook for 60 seconds, stirring.
Add onions to the pot. Cook for 60 seconds, stirring.
Add mushrooms and bell peppers to the pot. Season with 1 tsp kosher salt and 1 tsp black pepper. Turn heat up slightly. Cook 8 minutes, or until vegetables are slightly tender and begin to take on hints of brown color (this is an indicator of a maillard reaction).
Add garlic and Serrano pepper. Cook 60 seconds, stirring.
Make a small well in the center of the vegetables and add roux to the well.
Stir in coffee and simmer for 60 seconds, stirring. By this time your pot should have lots of browned bits accumulated in the bottom. This is delicious, heavenly, caramelized sugars, carbohydrates and proteins (a.k.a. goodness given to us by the food gods), known as "Sucs". Your food is not burnt, DO NOT START OVER!
Stir in tomato puree. Simmer for 60 seconds and stir in paprika, cumin, chili powder, cayenne, bay leaf, and thyme stems.
Add beef stock and stir. Bring to the boil stirring occasionally. Reduce to a simmer.  Cover with a tight fitting lid and cook over medium-low heat for 45 minutes – vegetables take 35-45 minutes for the cell walls to begin to break down enough to be tender and delicious. However, long cook times will break the cell walls down entirely and you will have mush in stead of chili. Don't cook mush.
In the last 15 minutes stir in minced thyme leaves and beans.
Serve Immediately
Piping hot vegetarian chili is delicious on a cold, wet day (such as this weekend in Austin). Serve your chili over Jasmine rice and offer sharp cheddar cheese, sour cream and green onions as optional toppings.
Making Ahead and Storing chili
If you would like to make this chili ahead of time simply store in the dutch oven that you cooked the chili in and bring up to temperature in the same pot when it's time to serve.
Mostly Vegetarian Chili can be frozen in a plastic containers and stored for up to six months. This recipe can be easily doubled and divided to store for future servings. Thaw entirely before reheating to serve.