I'm happy to announce that I am now partnering with Green Gate Farms here in East Austin!! I will be writing recipes using the contents of their weekly CSA product offerings. Guys, I'm so incredibly grateful for and excited about this partnership, I can't even.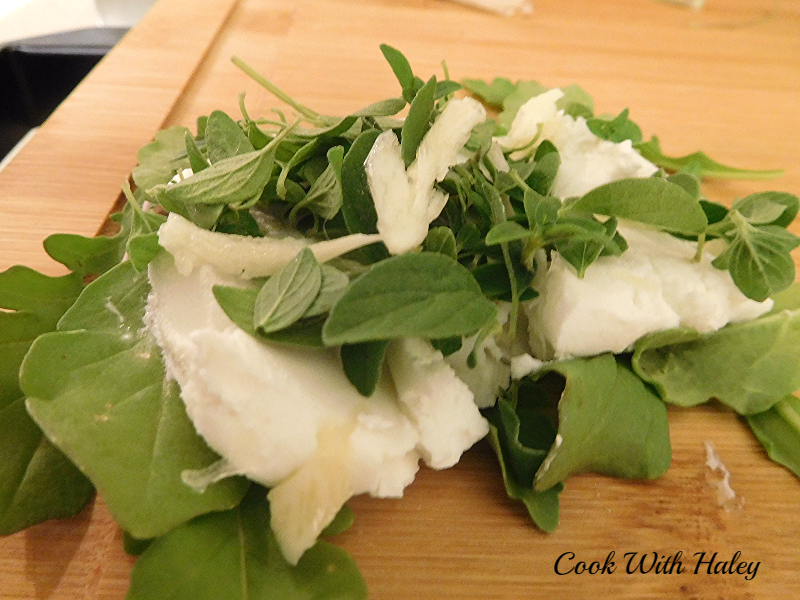 My first recipe showcasing their products are these Stuffed Guinea Hog Pork Chops with a Wine Reduction sauce. These pork chops were provided by Green Gate Farms and are currently available in Green Gate's meat CSA (at the time of this posting).  Featured with these stuffed pork chops is a Purple Long Bean Salad also from Green Gate Farms.
Guinea hogs are known for their thick fat cap on top of the pork chops. These chops are absolutely delicious, but that fat cap adds a velvety mouth feel and rich depth of flavor.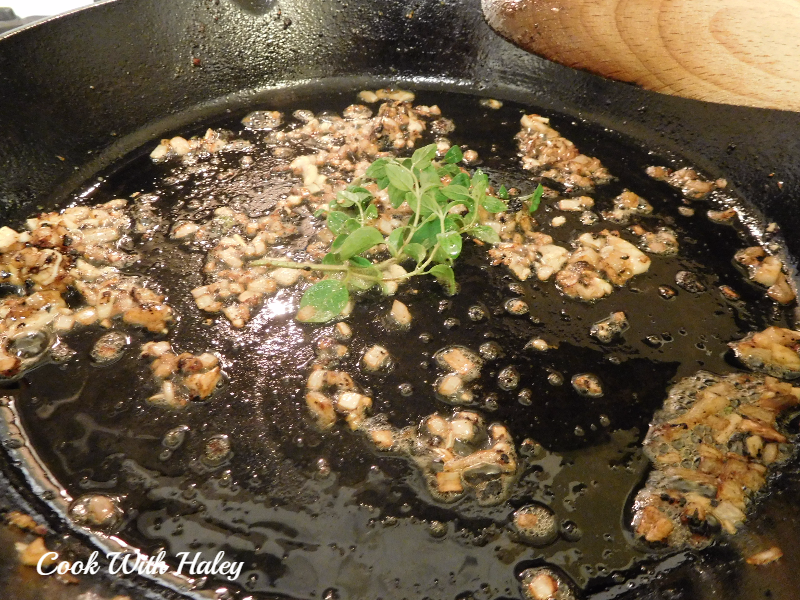 I do hope you enjoy this recipe and please leave your feedback in the comments! And, please check out the next post, Purple Long Bean Salad for more products from Green Gate Farms.
Stuffed Guinea Hog Pork Chops with Wine Reduction Sauce
Serves: 2
Prep time: 30 minutes
Cook time: 20 minutes
For Pork Chops
2 Guinea Hog Pork Chops, Fat cap left on
1 Tsp Kosher salt
1 Tsp Fresh cracked black pepper
1 C. Fresh baby arugula, divided
4 Tbs goat cheese, divided
4-6 fresh oregano sprigs, leaves removed from stems
4 Garlic cloves, trimmed and smashed
For Sauce
2 TBS butter, divided
2 sprigs, Fresh Oregano, left whole
1 shallot, minced
1 garlic clove, minced
½ C. Dry white wine
1 C. Beef or Veal stock
Preheat oven to 450°
Using a sharp, narrow knife make a pocket across the center of each pork chop, perpendicular to fat cap. Pocket should be just wider than your finger so that it can be easily stuffed. Season both chops liberally with kosher salt and black pepper.
On a cutting board or flat surface make 2 beds of arugula. Top each of these with half of the goat cheese, oregano leaves, and garlic. Roll each arugula bed up into a tightly packed, small cylinder and stuff these into each pork chop pocket.
Heat a 12'' cast iron skillet to Medium-High heat. Sear each chop on all sides starting with the fatty end for about 30 seconds per side.
Transfer the cast iron skillet to preheated oven. Bake pork chops, uncovered, at 450° for about 9 minutes or until internal temperature reaches 150°.
Remove pan from oven and set chops aside on a plate to rest.
Drain most of the fat from the cast iron skillet used to cook pork chops. Return skillet to medium heat and melt 1 Tbs. of butter in the pan until frothy and nutty.
Add whole oregano sprigs. Sweat shallot and garlic in pan until tender and translucent. Season with salt and pepper.
Stir in wine to deglaze the pan. Allow wine to reduce by half.
Stir in beef stock. Bring to the boil and reduce to a simmer. Allow to simmer until sauce is reduced to about half and a nappe consistency (coats the back of a spoon).
Add 1 tbs butter and stir in quickly and vigorously (This process is called Monte au Beurre. It gives the sauce a nice shine and velvety mouth feel). Serve this sauce around pork chops cooked with dry heat method.